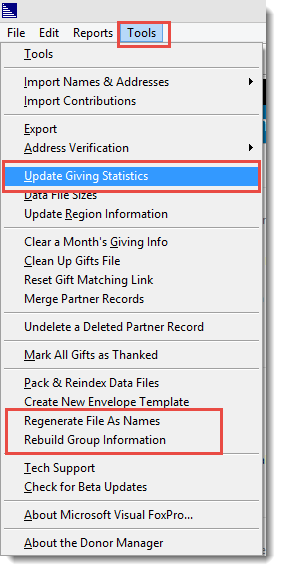 DM 6.01 build 104 includes a number of important bug fixes and enhancements to various "calculation" routines in the program.
The "File As" generation routine (which looks at a partner name and tries to determine the "File As" field for alphabetical sorting has had a lot of additional "special cases" added to it to make it "smarter.
The "thanked gifts" and "giving history" routines have had some important enhancements and bug fixes that require you to run the "Recalculate Giving Statistics" routine.
And the "Groups" feature (which includes migrating your DM 5 "Custom Checklists" to "Groups" has also had some bug fixes and enhancements. These fixes are applied when you run the "Update Group Information" routine on the "Tools" menu.