Version 5.56 includes the following new features, enhancements, and bug fixes:
Use Google Maps as a mapping provider.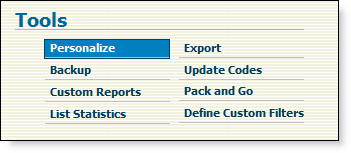 If you 'd like to use Google maps for mapping, that is now an option (in addition to Yahoo, Mapquest, and Streetwise).   To set your preferred mapping provider, go to Tools /Personalize /Editing Options /Other Options /Mapping Provider.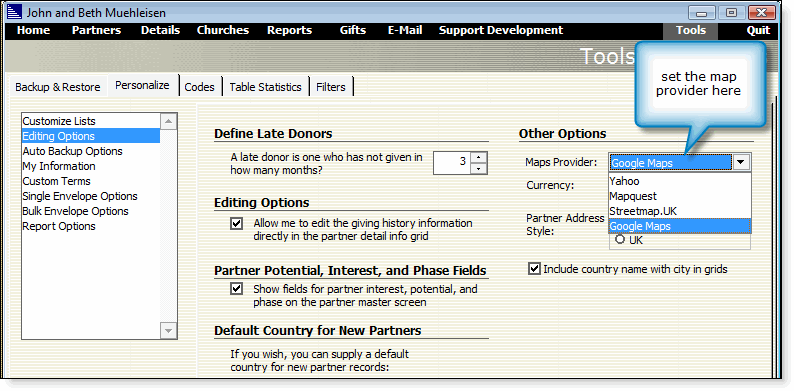 Gift Importer Enhancements
There have been updates to the gift importers for:
WBT HTML files
WBT Unity CSV files
tntMPD format files
Improved "Gift Cleanup" processing

Sometimes gift records get "orphaned."  I've done some enhancements to the gift cleanup routine to catch more of these orphaned gift records.